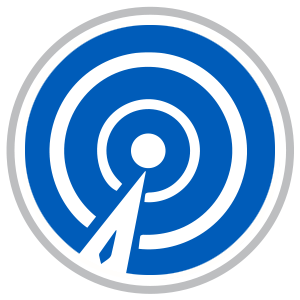 CUSTOM VIRTUAL, LIVE & HYBRID EXPERIENCES
Expand your audience and reach through one-of-a-kind solutions.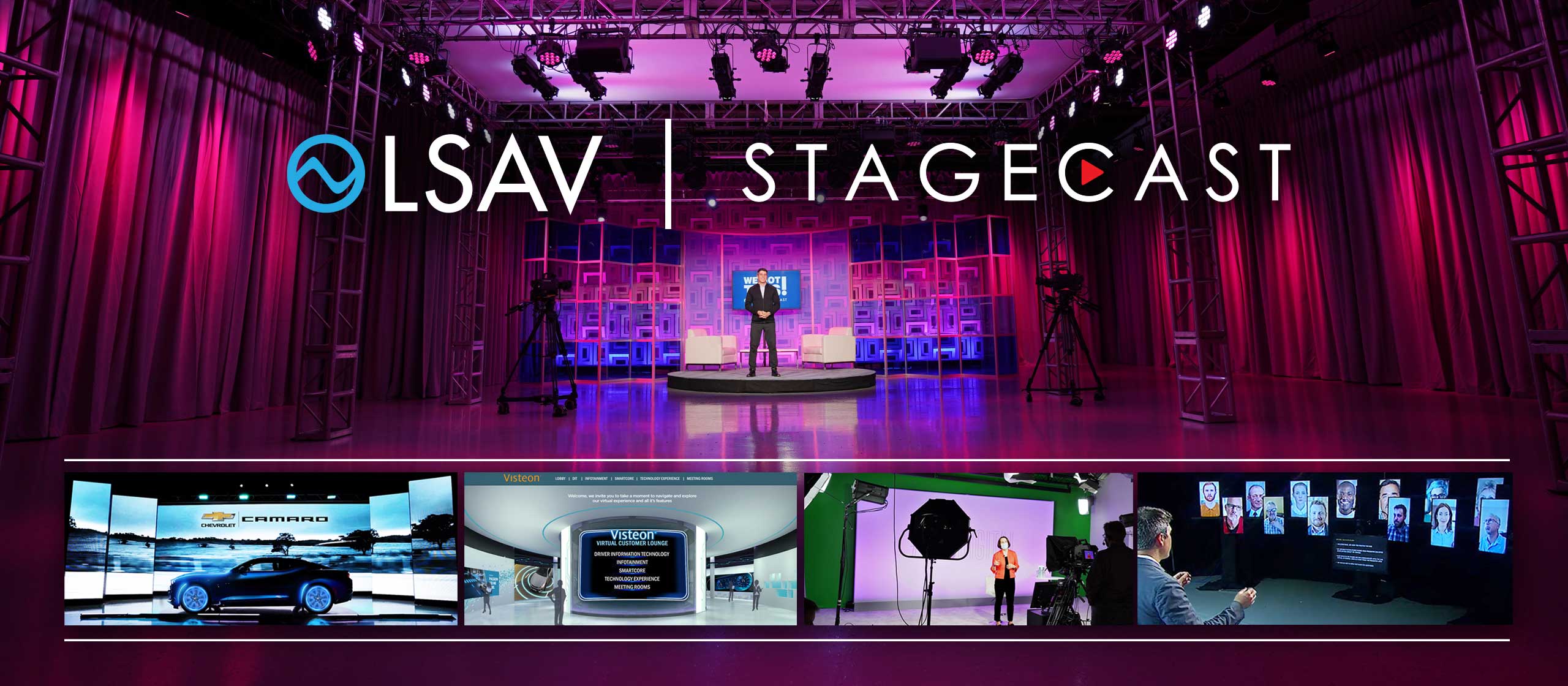 REACH YOUR AUDIENCE, NO MATTER WHERE THEY ARE.
We are experts in designing, engineering, producing, and delivering virtual and hybrid events. We know how to create a compelling narrative that allows you to connect and engage your audiences with effective and proven methods.
We'll tailor your content to the digital stage, creating visually engaging pieces that convey a sense of community and excitement, and inspiring your audience to take action.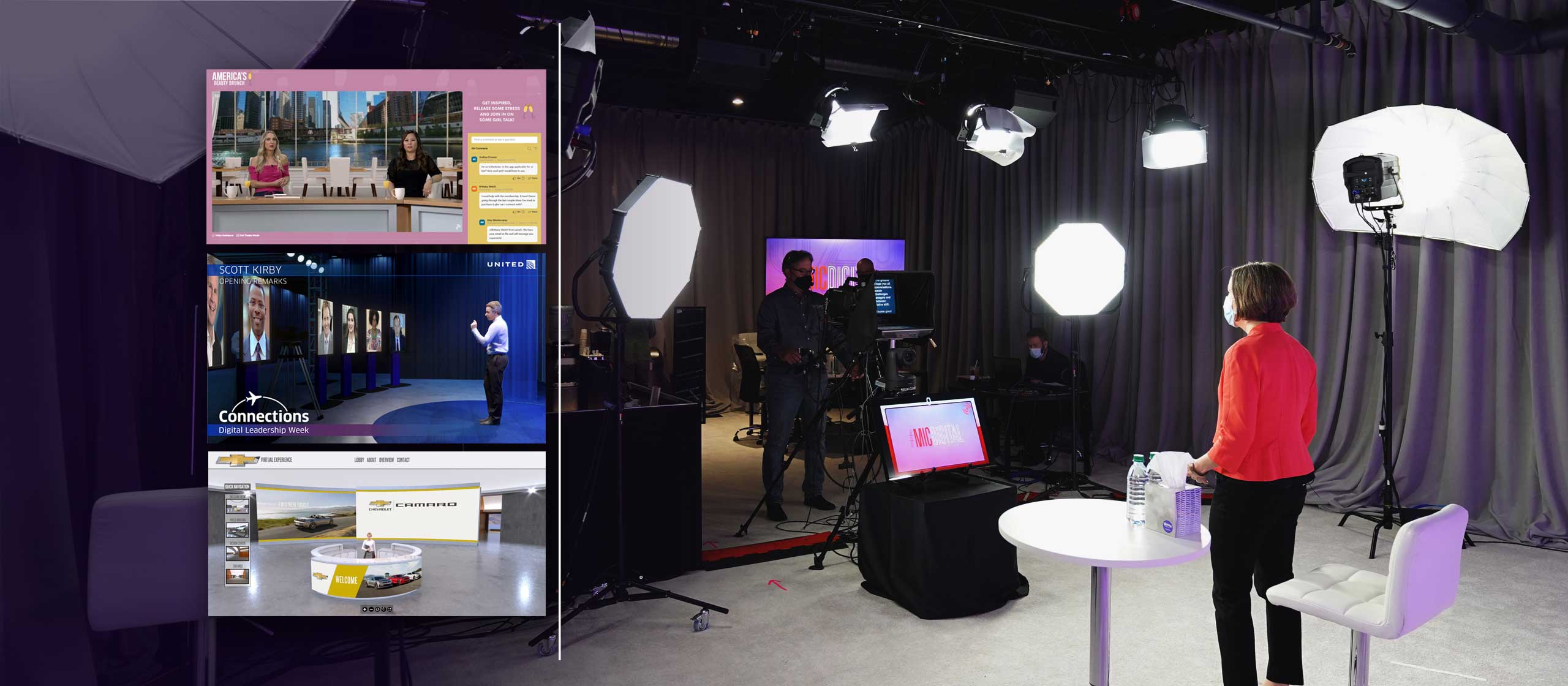 With our experienced staff and four broadcast studios nationwide, we are prepared and excited to take on your next virtual or hybrid event.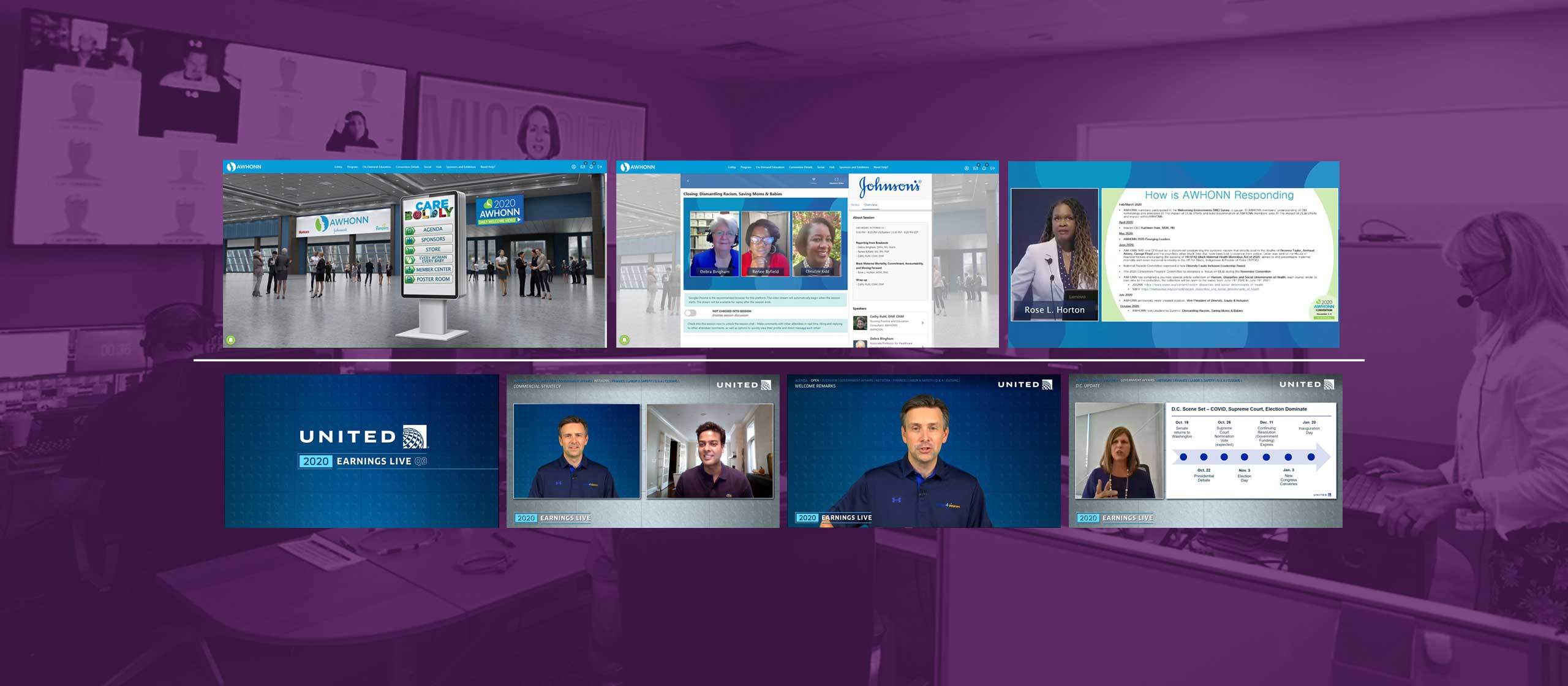 EVERYTHING YOU NEED, ALL UNDER ONE ROOF.
• Planning, broadcast production and technical teams

• Platform design, management, and training

• Full-service webcasting studios in Chicago, Washington, D.C. and Las Vegas

• Multiple broadcast control rooms and remote presenter support